Capturing Quality Craftsmanship and Creativity in Every Toy
Discover uniquely intricate wooden marvels at The Toy Tree. Simon and Joy's business offers a variety of handcrafted items, such as jigsaw puzzles and name stools. We use various hardwoods and Baltic birch plywood to craft their creations and each creation is sealed and finished.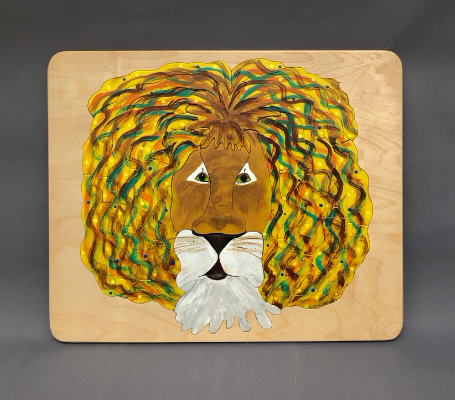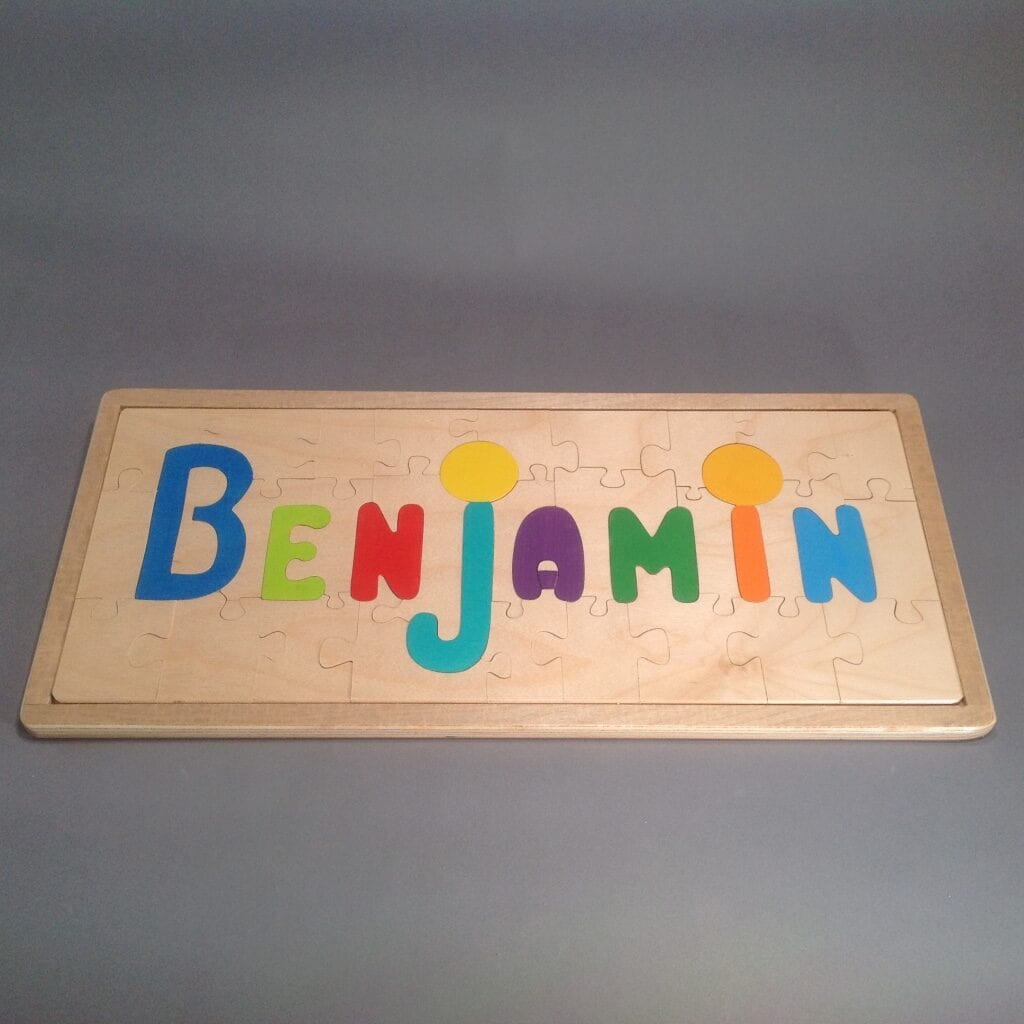 Free-style Jigsaw Puzzle
Up to 5 letters $37.00 | 6 letters $39.00; 7 letters $41.00
8 & 9 letters $45.00 | 10 & up have to be quoted
NO ONE MAKES A PERSONALIZED JIGSAW PUZZLE LIKE WE DO!
We pay close attention to detail as we carefully carve each piece by hand. Let us create a personalized one for you.
The jigsaw puzzles can be made easy for beginners by keeping the background pieces adhered into the frame by using a small spot of rubber cement (temporary glue). So, begin with just the letters as part of the puzzle and when it becomes too easy, begin releasing the background pieces a little at a time, maybe starting with just the 4 corners. A little easel is great for display on a shelf in between use.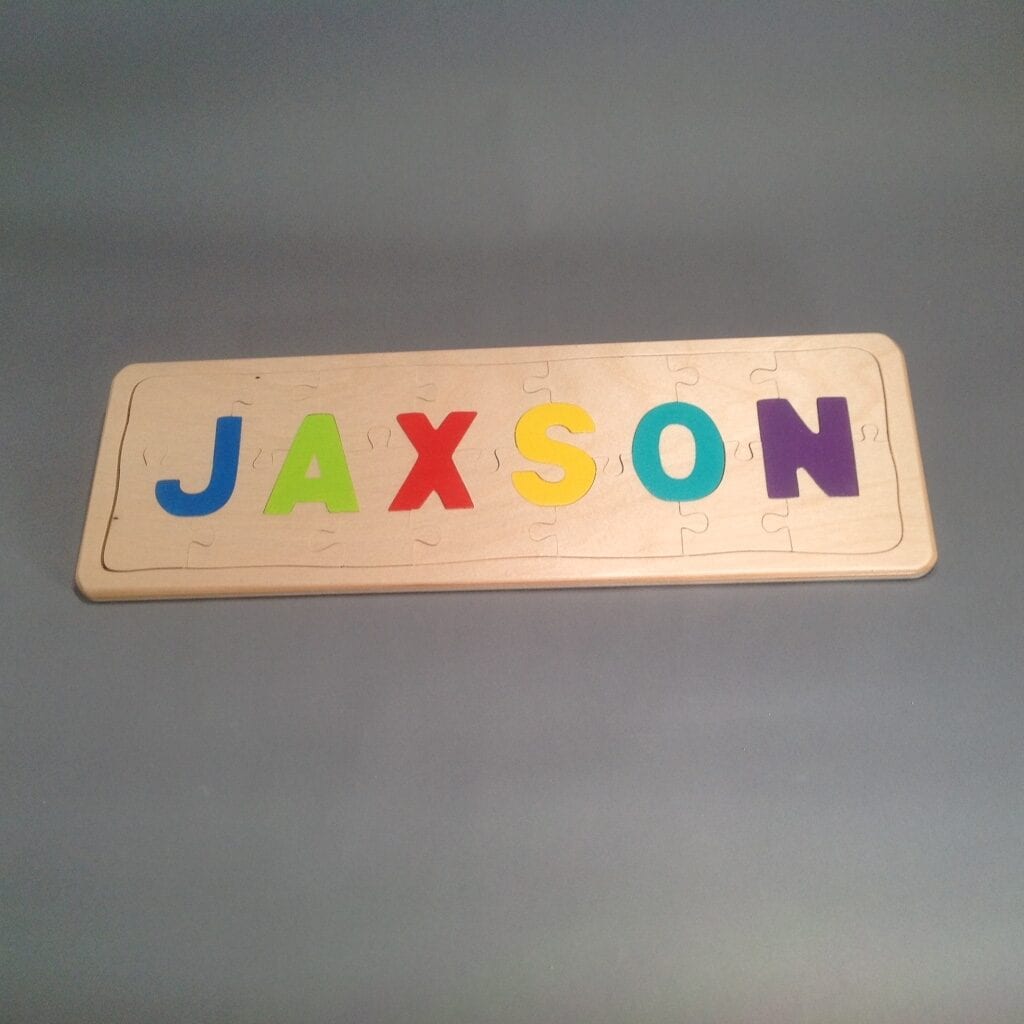 Capitalized Jigsaw Puzzle
Up to 5 letters $34.00 | 6 & 7 letters $36.00
8 letters $38.00 | 9 & 10 letters $40.00